[fullwidth background_color="" background_image="" background_parallax="none" enable_mobile="no" parallax_speed="0.3″ background_repeat="no-repeat" background_position="left top" video_url="" video_aspect_ratio="16:9″ video_webm="" video_mp4="" video_ogv="" video_preview_image="" overlay_color="" overlay_opacity="0.5″ video_mute="yes" video_loop="yes" fade="no" border_size="0px" border_color="" border_style="" padding_top="20″ padding_bottom="20″ padding_left="0″ padding_right="0″ hundred_percent="no" equal_height_columns="no" hide_on_mobile="no" menu_anchor="" class="" id=""][fusion_text]Every organization must handle diversity challenges differently. A number of variables go into the actions you should take including industry, customers, location, competition, current workforce, and organizational history.
Our approach to determining which services and solutions are right for you is unique and effective. As social scientists, we are data driven. Not only do we bring social science insights of best-practices by keeping up-to-date on the latest research in organizational behavior, but all of our services are based on researching and understanding your specific organization and/or industry.[/fusion_text][separator style_type="none" top_margin="10″ bottom_margin="" sep_color="" border_size="" icon="" icon_circle="" icon_circle_color="" width="" alignment="center" class="" id=""]
[fusion_text]
The T10 Group's
strategic planning builds upon the insights garnered from
assessments
of your organization to design a strategy that simultaneously increases diversity and organizational performance.
Together, we work with you to:
[/fusion_text][accordian divider_line="" class="" id=""][toggle title="Design and Communicate A Clear Imperative for Diversification " open="no"]
Communication is a major obstacle to building a more inclusive and diverse organizational culture. Organizations that successfully increase and leverage diversity articulate their diversity vision and mission clearly to their leaders, employees, customers, and to the communities in which they operate. Such organizations ensure that their stakeholders understand why diversity is important to the functioning of the organization; what the objective of the diversity strategy is; and the role each of them plays.
To do this, we will work with you to:
Identify and design the imperative for diversity in your organization.
Provide means of communicating that imperative in ways that are meaningful to a variety of stakeholders.
Provide periodic feedback from stakeholders about your diversity and equity initiatives and related messages.
[/toggle][toggle title="Establish and Implement Ways to Increase Diversity" open="no"]
The most effective way to increase and maintain diversity in an organization is to do so at all levels. While no one approach is appropriate for all organizations, we firmly believe in finding ways to introduce new talent to your organization while advancing the diverse employees you already have.
To do this, we:
Design in-house pipeline programs (at various levels) to increase the skillsets of diverse employees you believe have the potential for promotion or identify suitable pre-existing pipeline programs
Develop or improve formal mentoring programs for employees
[/toggle][toggle title="Develop Incentives for Diversification " open="no"]
Your organization already has a variety of incentives in place for employees to increase different aspects of their performance. Diversity should be no different. While we recognize the importance of the legal aspects of diversity and inclusion, incentivizing diversity goes beyond meeting legal requirements. Over time, by working in more diverse units and having an increasingly diversified management, your staff should grow to appreciate the benefits of diversity and make it a personal priority. In an effort to provide incentives and sanctions that are fair and realistic for a variety of stakeholders in the meantime, The T10 Group works with you to:
Align the diversification goals of your organization with professional reviews of executive leadership and management
Develop financial and other incentives for personnel and units to increase diversity over a defined time period
Establish enticements for managers and executives who serve as mentors to diverse employees
[/toggle][toggle title="Increase Retention and Enhance the Career Trajectories of Diverse Employees " open="no"]After identifying the key obstacles in your retention of diverse employees, The T10 Group works with you to develop and/or improve initiatives to create a more inclusive environment and strengthen the professional development of underrepresented groups.
Together we:
Work with HR systems, policies and practices to improve the efficacy of existing D&I efforts
Establish or reenergize diversity committees or diversity managers
Strengthen the relationships between ERGs and executive leadership to make them more effective and gain more input into the organizational culture and recruitment process.
Develop formal mentoring or pipeline programs to enhance the skills and career trajectories of diverse employees
[/toggle][/accordian]
[imageframe lightbox="no" lightbox_image="" style_type="none" hover_type="zoomout" bordercolor="#b0976c" bordersize="1px" borderradius="0″ stylecolor="" align="center" link="" linktarget="_self" animation_type="zoom" animation_direction="down" animation_speed="0.5″ hide_on_mobile="no" class="" id=""]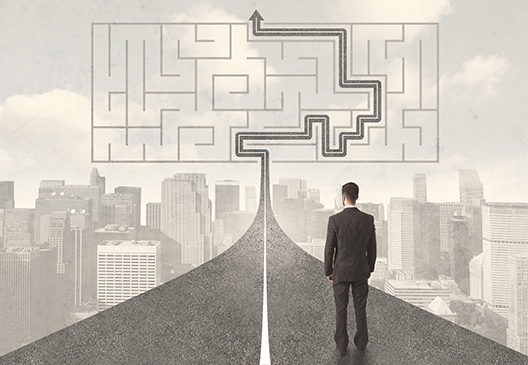 [/imageframe]
[/fullwidth][fullwidth background_color="" background_image="" background_parallax="none" enable_mobile="no" parallax_speed="0.3″ background_repeat="no-repeat" background_position="left top" video_url="" video_aspect_ratio="16:9″ video_webm="" video_mp4="" video_ogv="" video_preview_image="" overlay_color="" overlay_opacity="0.5″ video_mute="yes" video_loop="yes" fade="no" border_size="0px" border_color="" border_style="" padding_top="20″ padding_bottom="20″ padding_left="0″ padding_right="0″ hundred_percent="no" equal_height_columns="no" hide_on_mobile="no" menu_anchor="" class="" id=""][/fullwidth]