People Cannot Be Trained To Rid Themselves of Bias; We Provide Tools To Minimize The Impact Biases Have On Your Organization The diversity training industry is estimated to be worth at least $8 billion, yet despite the enthusiasm organizational leaders have ascribed to these trainings, research indicates most are ineffective or counterproductive. The typical diversity training is focused on decreasing biases of individual actors to limit discriminatory or insensitive behavior. However, studies shows they have no long-term effects on individual attitudes towards racial or gender groups and sometimes result in increased animosity. Most importantly, they do not increase organizational diversity. The T10 Group and its partner Breakthrough Marketing Technology provide organizations with diversity trainings that provide stakeholders with actionable tools – based on social scientific evidence – of how to diversify and maintain a diverse workforce and leadership. We teach you how to minimize the impact biases play in your organizations and how to build cooperative environments where diversity is considered a valuable asset.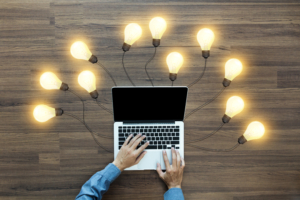 What We Do To Affect Change:
We provide concrete tools to minimize the impact biases can play in the readiness, recruitment and retention for diversity.

We focus on minimizing bias in institutional practices rather than decreasing the prejudice or unconscious bias of individual actors.
Our trainings provide concrete tools different stakeholders can use in specific organizational situations, from building diversity plans to structuring interviews.
We build evaluations – based on changes in attitudes, behaviors, and organizational dynamics – into our trainings to identify areas individual participants or organizational units need improve or reinforce.
Our Web-based trainings are taken over the course of two to four months in order to improve learning outcomes and make participation easier.
Coming Soon!
We are excited to announce the upcoming launch of our online trainings which allows individuals to complete the trainings in a manner more conducive to learning: over time.